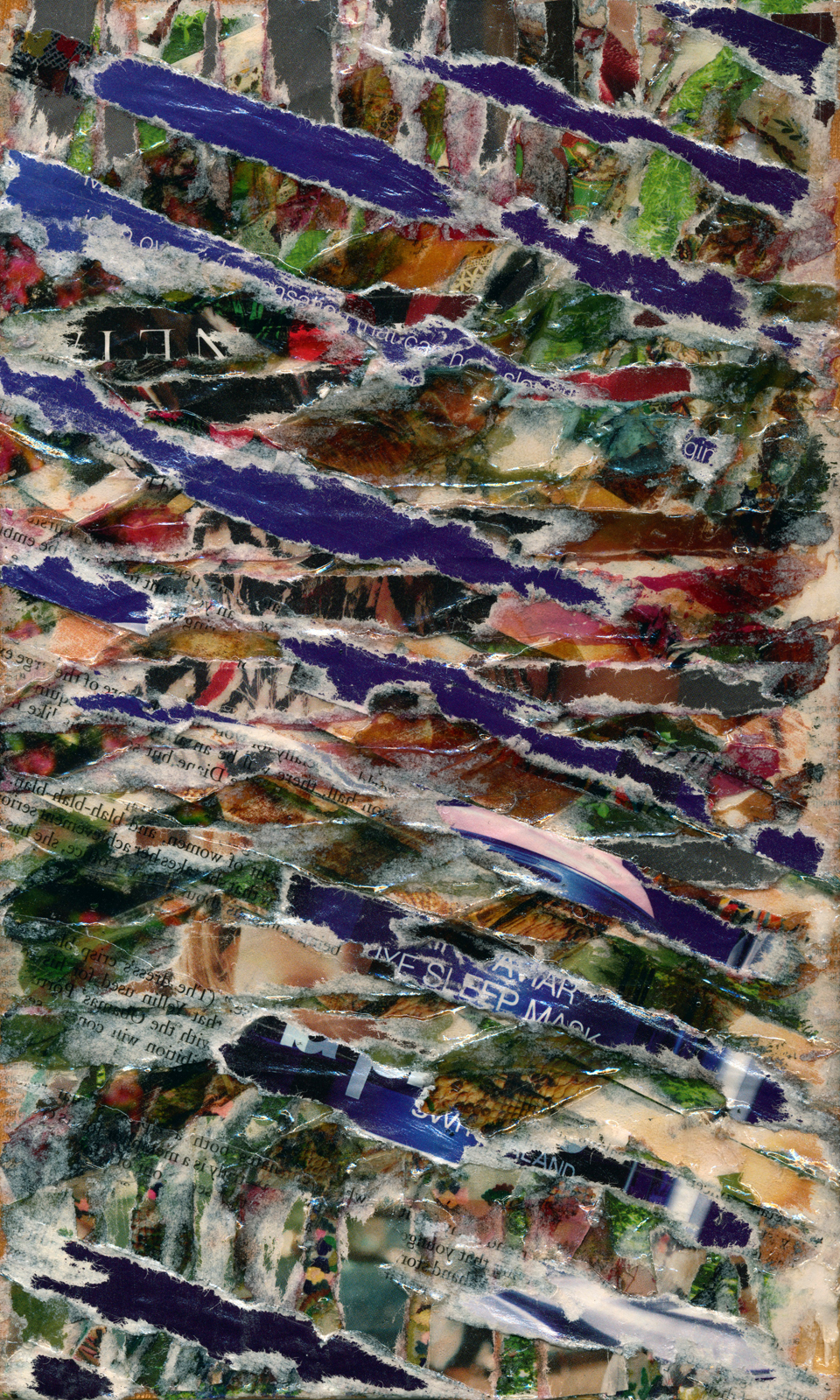 1W3
©2016 Craig Ashby
Mixed Media
6″ x 10″
1W3 is third up in this set and the first move toward nonrepresentational imagery. It comes across as stripes due to the technique of pleating sheets of paper. Folding and folding and then tearing from the bits that don't touch the gel medium.
Then a bit of rinse and wear and voila. Some part of me is resentful of the final purple stripe. Irritated by the La Prairie of it all. It just doesn't feel as perfect as the rest.
I write this in the fall. That time of the year when I usually have moments of focusing on the past. Mulling over my history and really remembering it.
My memory is such a gift. Easily my most exceptional gift. But the mind controlling it frequently latches on to the wrong nodes and nostalgia overwhelms the greatness of the gift.
It is a nostalgia that has repeatedly led me to even greater emptiness. So maybe the lesson is to learn to just stop. Or maybe I will have a fit and scrub those purple stripes off.
At least I can get another post out of frustration and anxiety. Even better that I can share it with the entire world.