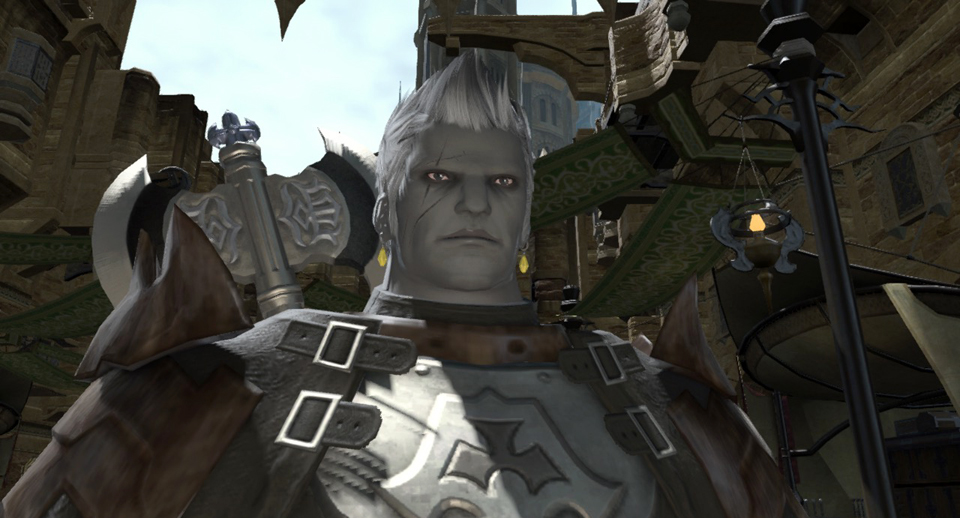 FFXIV Nico 23
©2014 Craig Ashby
Screen Capture
FFXIV Nico 23 sees more pictures of other people. My vanity taking over most of this set. This particular one is proof that others took my dark skin and white hair monochromatic look.
When I started this series Ernie and other people were appalled that I would put screen caps from a video game. That isn't art! But it is children.
It's fresh and new and even people way more important agree. This past week Nicolas Ghesquiere announced the new model for the current season of Louis Vuitton on Instagram. It's none other than Lightning from Final Fantasy XIII. Eat that naysayers.
Not that Prada didn't do it first a few years back. But still, it shows how much influence there is in these games. Lightning is in some of my favorite looks from the show. I actually described it on Facebook as an orgasm within an orgasm.
So now that I am getting more inspiration from Instagram you will notice that I have added links to my Instagram account here on this site. You will find things there that aren't here. Quick and fast things that I love but don't want to overprocess too much. If you look you might even find validation much like I did.