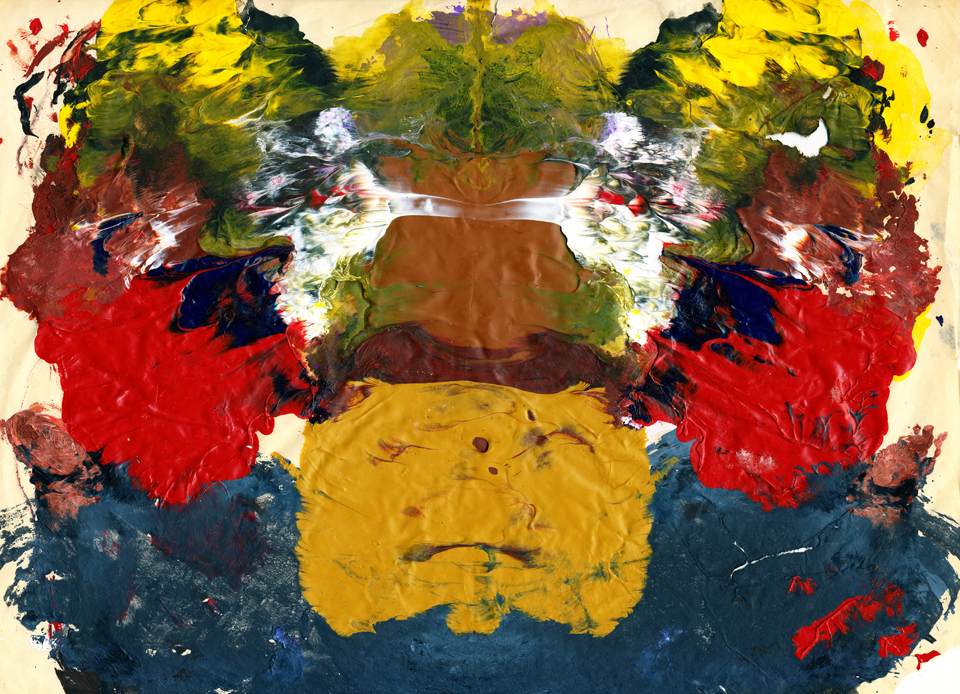 Rorschach 03
© 1987 Craig Ashby
9″ x 12″
Acrylic
Rorschach 03 sees more color than the last. Stranger colors with more variety. It's lovely and conjures animal faces with the prominent snout.
As I am writing these posts for future dates older posts I have written go live. Today was Hairscape. A moment that made me question whether the site has jumped the shark. I hope I eventually jump Moby Dick.
At first when I saw it went up wrong, I was apprehensive. Then I read the text and liked it more. A tiny ode to love and acceptance. I need more of those.
If at times the posts seem silly just go with it. I am going for authentic. Even if sometimes it comes across as absurdly authentic.
Plus, social media is irritating the shit out of me. Facebook has officially become MySpace and I hate it. At least I have a home for my absurdity.