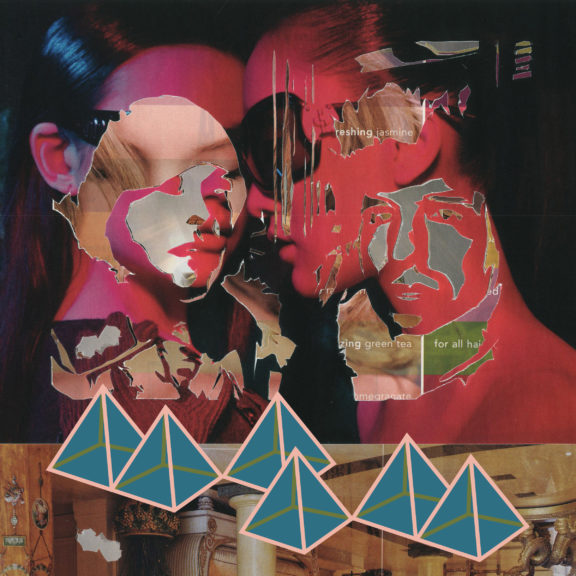 Tunnel Vision
Collage and Audio
©2008 Craig Ashby & Ernesto Repetto
Strange anecdote. It was 2008 and we were looking for ways to complete songs. It was a problem and still is. Some mysterious block that wouldn't let us finish anything.
At the time, on my own, I realized I could just copy someone else's song structure. No sampling. Just listening to a song and writing out the arrangement and then building a song off that floor plan.
It's 2008 and at the time I was still obsessed with Crystal Castles. This song is based on Untrust Us. Right now I am listening to the song and still love it. It's Aphex Twin and Cocteau Twins and that melody is so good it makes you sing along. Impressive.
A few years back I bought Creative Strategies for Electronic Music Producers. A great book that I have reread a couple of times. Inside that book he suggests the same strategy of copying the framework. It's a great idea.
This song and it's soon to be published remix take me back. The noughties and my love for The Knife and Crystal Castles really captivated me. Captivated me enough to propel me to actually finishing something. I can't imagine anything better in art or music.
I think I am trying to pull from that energy right now. Right now when someday my feet are feet of mud. Right now when I feel more lost than ever before. That urge is still in me to do something right now.
Move those songs over here. Categorize the vinyl. Work on some new art. There is something still in me that isn't destroyed that says just keep on going.
But it doesn't completely cover this feeling that the universe is trying to crush me. Like it's looking to make diamonds when it's only going to get dust.